When do I need to address varicose veins?
February 7, 2018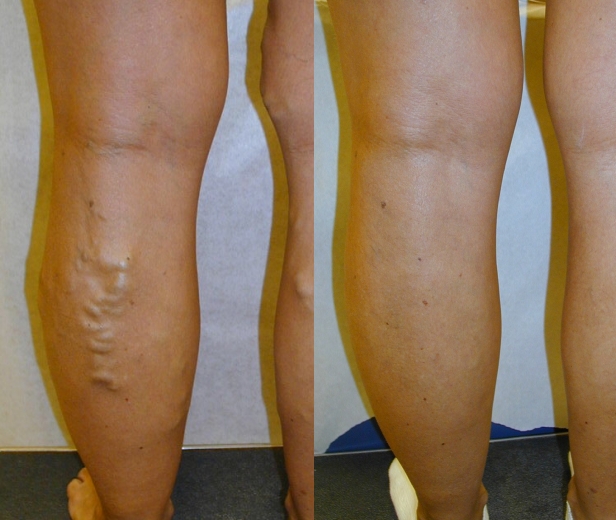 Unsightly and troublesome varicose veins?
Typically, when your legs are giving you problems is the best signal you need to do something about them.  Symptoms from varicose veins range from constant itching, swelling, pain, discoloration, and even open wounds.  You don't have to see varicose veins to have venous disease in your legs.  Many people experience these symptoms without actually seeing a varicose vein.  We offer different types of treatments depending on how advanced the disease has become.
Dr. Roberts carefully diagnoses the diseased vein condition to determine the underlying cause before he recommends an appropriate treatment option. "I see both primary and secondary varicose veins occurring in my patients," explains Dr. Roberts, "and each requires a different approach. Primary varicosities are caused by defective valves that produce reflux in the saphenous vein, a principal vein running up the leg. Secondary varicose veins are caused by various conditions unrelated to the saphenous vein."
All treatments eliminate the need for the hospitalization and extended recovery time associated with traditional surgical procedures. All of our treatments require no downtime for you.  Procedures take up to 30 minutes and you are on your way to recovery.
Early and late winter months are the best time to be evaluated and treated.  This allows several weeks for the veins to disappear before it is time to get out in shorts and enjoy your new legs!  Don't let your legs dictate what you chose to wear anymore!
Memphis Vascular Center will diagnose your venous disease and recommend the best varicose or spider vein treatment. Call today! 901-683-1890