Enterocutaneous Fistula Repair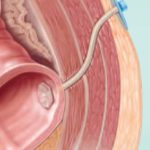 Move beyond to an alternative treatment option.
Enterocutaneous fistulas can significantly affect patient health and quality of life. Cook Medical's Biodesign® enterocutaneous fistula plug is specifically designed to correct this notoriously difficult and often debilitating condition. The enterocutaneous fistula plug is designed
to assist the patient's body in closing the tract on its own.
4 or 7 mm diameter and 18 cm length fit most fistula tracts.
Initial evaluation has shown that 42% of patients received clinical benefit from placement of the Biodesign enterocutaneous fistula plug.
Initial Product Evaluation Results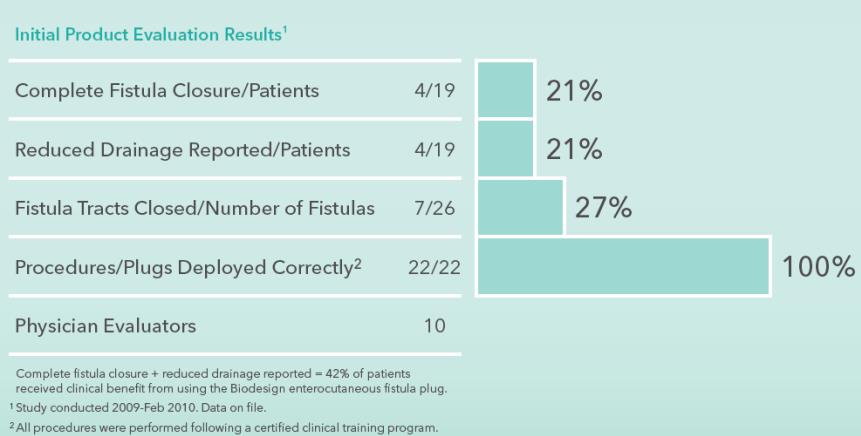 For more information click here:  Patient Information about Fistula repair